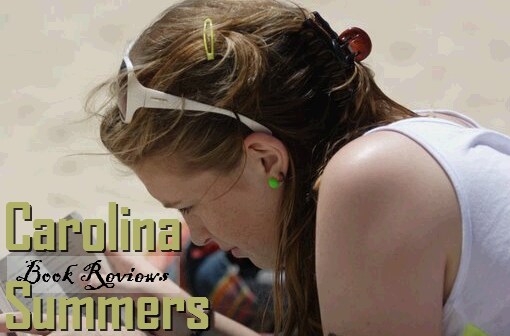 is presently accepting review copies from authors and publishers. I review everything that I finish and strive for honesty in every review. If you don't want my honest opinion of your book, then don't ask me to review it. If you ask for feedback, feedback is what you're going to get.
At this time, I'm only interested in hearing from independent, small publishers and self-published authors. The quality of the writing is the only thing that matters to me.
Click on the book covers to link to the author's or publisher's website, or a retail outlet.
Click here to navigate to the online submissions form.
Ratings

1 Book = I finished it. That's about the only good thing I can say about it.


2 Books = Enjoyable in a few places. It had some flaws or quirks that annoyed me... Not hideous. But more frustrating than satisfying.


2 1/2 Books = Enjoyable in more than a few places. Yet something was missing that kept the me from really enjoying this one. Almost good...but not quite.

3 Books = A good, solid, nice, enjoyable read. A respectable rating. The norm. A book I'd be happy to recommend to others.


3 1/2Books = Overall, nice read. There were a few special places that made it "pop." A character here or there. Or a unique plot twist. A clever phrase or two. A book that whenever it comes up you think, "Oh, I liked that one. It was fun."


3 3/4 Books = A good book. An enjoyable book. One that I enjoyed reading, and often didn't want to put down. A book that at the time I read it seemed really good, but that I realized was "good" in a few weeks.


4 Books = Now we're talking really good. Beginning to merge into outstandingly good. The book is definitely one I'm willing to recommend. It was a pure pleasure to read. Satisfying. Left me happy and wanting more.


4 1/2Books = Not only good--but great. A book that leaves you with a lot of adjectives. It might be "Powerful" or "Memorable" or "Authentic" or "Incredible." A book that made an impact. The sort of book you want to talk about with others. You want to write about it. You want to share the joy and spread the love.


5 Books = The tops. A book that you can't just believe is that good, that perfect. We're talking books that are practically perfect in every way. Books that you want to reread again and again. The experience was so intense that you're never going to forget it. Somehow the characters and plot have become a part of you. These are books that you keep talking about, keep thinking about long after you've read them.
Click on the book covers to link to the author's or publisher's website, or a retail outlet. Links coming soon.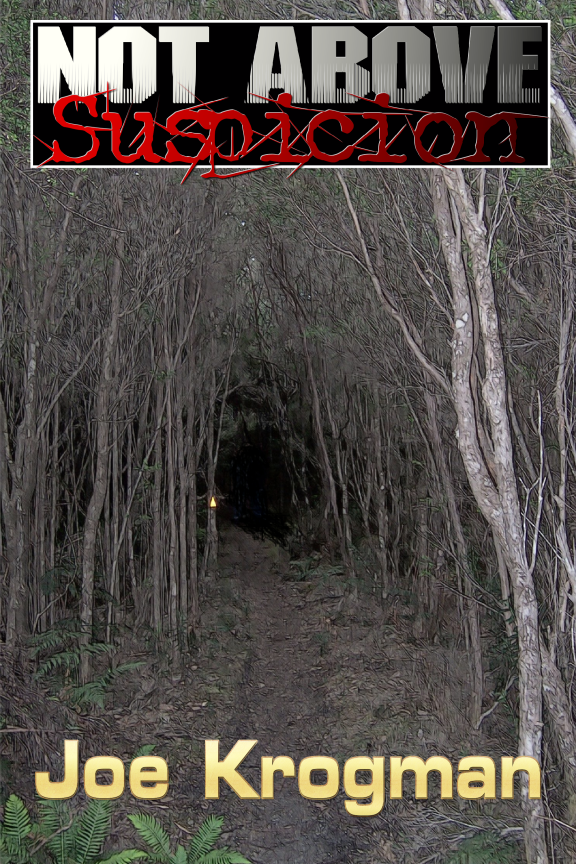 Not Above Suspicion by Joe Krogman

Two Cold Case Enigmas Wrapped in a Politically Charged Whodunit
Krogman's book is snappy, well written, and easy to get into. The characters are believable in the presentation of their personal and professional lives. The author's vivid depictions of criminal activity and detective work are detailed and accurate, without feeling like a police procedural. The dialog is authentic. Indubitably Krogman has experience with law enforcement, likely civilian and military.
This is definitely one of those books that falls into the "can't put it down" category.
Not Above Suspicion captured my attention straightaway. The author wasted no time introducing a sense of drama and personal panic. Krogman uses a married couple's on-edge relationship as a way of creating tension, and connecting it seamlessly to the mystery and suspenseful curiosity surrounding the wife's disappearance. The complexity of the relationship established in the first chapter is maintained by a politically charged atmosphere. The fact that the husband is a powerful Missouri State Senator acts as a catalyst and underlying theme, carrying the reader through to the last page—despite the half-dozen twists, turns, dead ends and frustrations involved in the murder investigations.
That's right, in Not Above Suspicion the reader gets two cold case mysteries wrapped into one. In fact, Not Above Suspicion ultimately involves two determined investigators who reopen a pair of unsolved murder cases.
The publisher puts it this way:
"What do a wily county sheriff, a hard-driving Kansas City homicide detective, and a former NIS agent turned PI have in common?
Frustration over two unresolved cases: murders with insufficient evidence to prosecute the leading suspects.
John Harwell is determined to solve one cold case with the sketchy evidence from another cold case. But he has a major problem. The leading suspect in the murder of a state senator's wife is dead: his charred body recovered from an incinerated car with a bullet hole in the back of his head.
Two murders. Two investigators. One damning secret forever buried."
When the wife's body is found, the sheriff suspects the Senator, but the District Attorney is reluctant to prosecute due to insufficient evidence and the politically charged nature of the case. The case goes inactive.
In a seemingly unrelated case, a charred body is recovered from a burned out car in Kansas City's housing projects. The fire was intentionally set and the corpse has a bullet hole in the back of the head. The victim was dead before the car was torched. Unfortunately, this case is turned over to the Cold Case Unit due to mistakes and procedural errors.
Just when both cases seem to be at an impasse, a startling discovery leads to the Senator's arrest.
State Senator Tim Krupp turns to a former friend and fellow NIS agent, John Harwell. Harwell is a private investigator working in Minneapolis and St. Paul, Minnesota.
John Harwell agrees to help out his old friend, but comes to regret it after finding out the Senator had been having an affair with a lobbyist. To make matters worse, Harwell is under immense pressure to solve the case. He has less than a week.
Circumstances, scant evidence and an investigator's intuition lead Harwell to Kansas City and the Kansas City Police Department Homicide Unit to get help. There, he is faced with a conundrum: the suspect with the means and opportunity to commit the crime is the victim of a murder case that has gone cold.
The Kansas City case is reopened as Harwell teams with a KCPD Homicide Detective in an effort to link the two cases and solve them both. Problem is, Harwell's theory about the second suspect is wrong, so they decide to follow an alternative trail that leads them into a level of depravity that neither of them would have ever expected. It also leads Harwell to the real motive and events leading to the murder of the Senator's wife.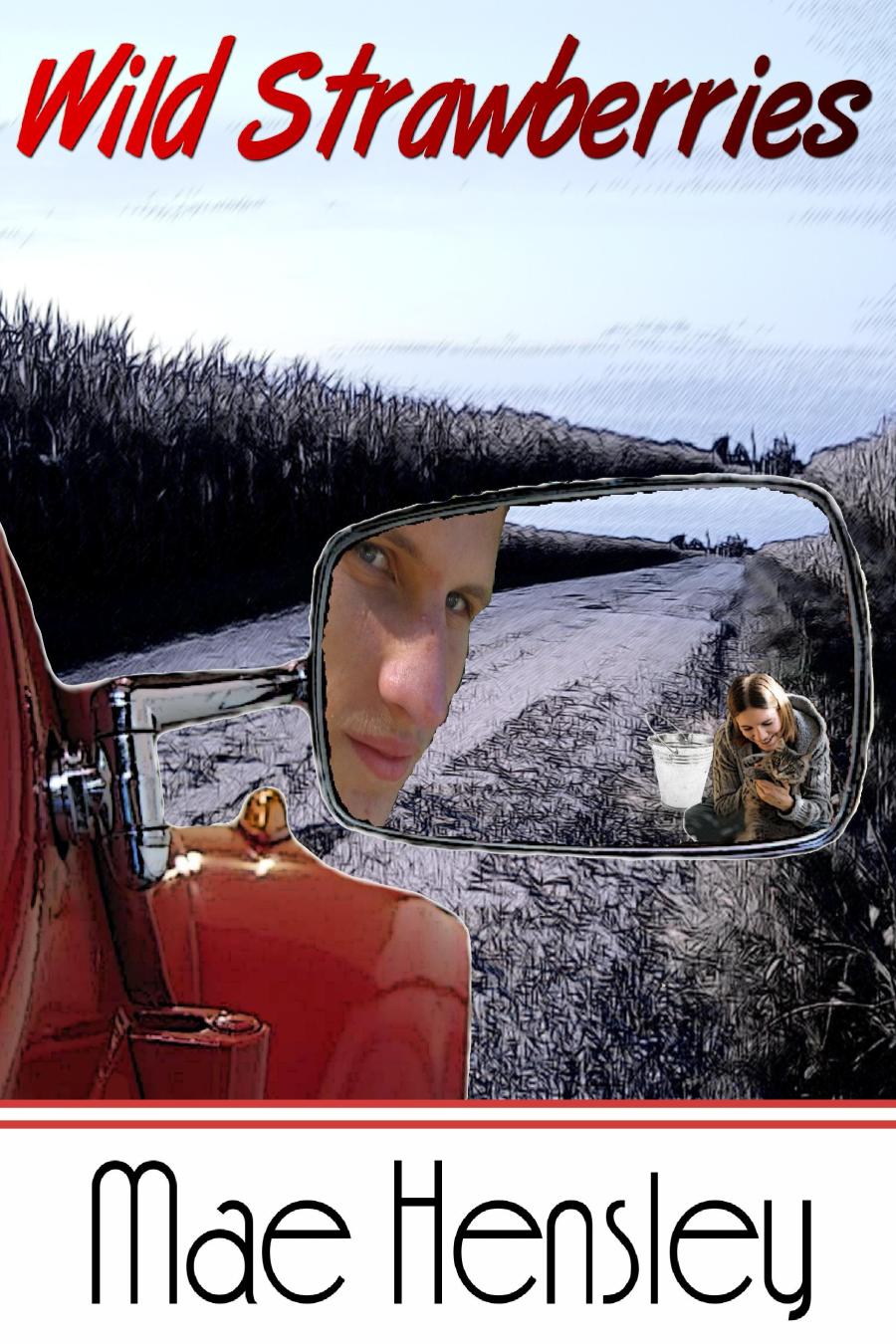 Wild Strawberries by Mae Hensley

Wild Strawberris by Mae Hensley is Worth the 'Picking'
How would you react if your twelve-year-old daughter came home one day, traumatized to the point of amnesia?
Like the protagonist in Wild Strawberries, Edie Garland, you'd probably want to find help as soon as possible for your precious loved-one.
Problem: Edie and her daughter Lily live in the hills of southwestern North Carolina in the 1950's and psychological help isn't available.

Nevertheless, Edie's determined to find out what happened to Lily helps to transform her from a small town housewife to a valued employee in the local sheriff's office. Working with Sheriff Fred Langley, her potential as a super sleuth is realized. In particular, Edie's natural talent for hand-writing analysis, great intuition and blatant nosiness are keys to her ability to put together seemingly unconnected and insignificant details to discover the truth.
Anyone who loves a complicated murder mystery and an authentic, strong female lead will adore Wild Strawberries. Mae Hensley has woven a story filled with down to earth, believable characters and situations that leave the reader wanting more. It is hard to believe this is the author's first novel. I'm looking forward to the future development of Edie Garland, super sleuth.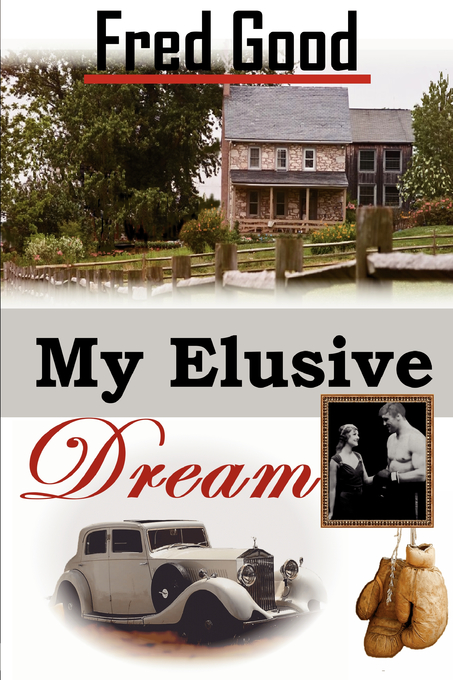 My Elusive Dream by Fred Good

You'll Root for Robert Hartley
With so much trash out there for young readers to pick up it was so refreshing to read MY ELUSIVE DREAM. There isn't any doubt that Fred Good's book was written with the young and adventurous in mind. After all, the story is told through the eyes of Robert Hartley, a teenage boy who becomes a man. For this reason MY ELUSIVE DREAM will have a special appeal to boys, ten to nineteen years of age. However, I'm a woman in my early forties and I couldn't put the book down. So, if you love a great adventure novel, it really doesn't matter how old you are. There's something pure, simple and completely endearing about this tale.
Let me explain.
As billed, "MY ELUSIVE DREAM is a Depression-era story of tragedy and triumph..." Robert Hartley is a farm boy from Lincoln County, Arkansas. Just as Robert is coming into his own as a hard working, fun loving teen, the Great Depression hits Lincoln County and the family farm is lost to creditors. The Hartleys, like so many other small farm families of the time, are forced to move to the big city; they move to Chicago to live with relatives. The plan, of course, is to recover financially and then move back to Arkansas. Unfortunately, in Chicago, Mr. Hartley is killed and young Robert is forced to grow up fast. Robert comes face to face with responsibilities that today's teens can hardly imagine. Yet, these responsibilities only seem to steel Robert's determination to make a success of himself and to save his family.
It is at this point that Robert starts down the path of life's essential questions. What is success?
What are my talents? What is love? How do I fit in? Can I preserve my values and still be a success?
It is at this point that you too will begin to root for Robert.
Without any money to invest in his own education or betterment, Robert sets out to do the best he can do in whatever he does and to give his all in even the most menial tasks. This attitude
opens doors for Robert and soon enough he sets out on a wide-open adventure, filled with action and rife with moral dilemmas.
In the end, Robert is able to overcome class prejudice, reclaim the family farm in Lincoln County,
retain his core values and come to understand the difference between boyish infatuation and true
love.
Anyone that reads Fred Good's story will be encouraged to never give up on their dreams.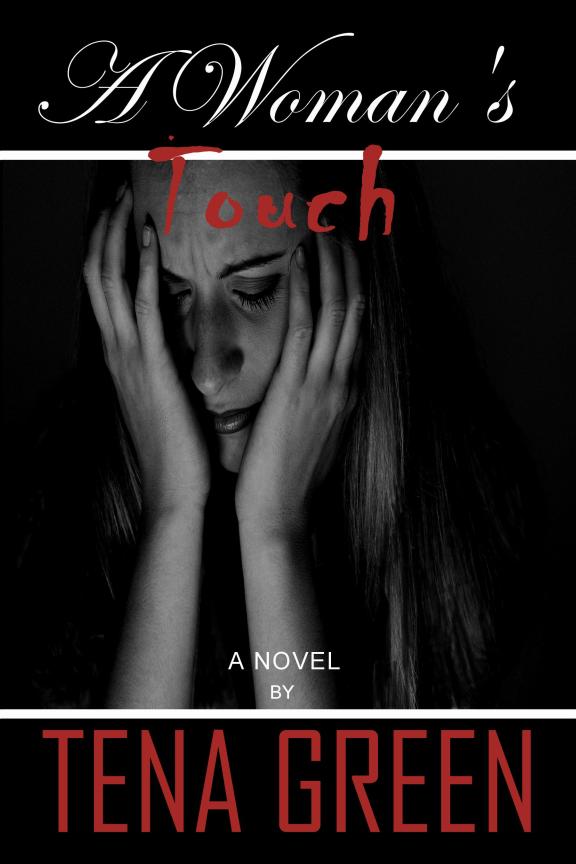 A Woman's Touch by Tena Green

The publisher describes A Woman's Touch as "a riveting, emotional punch in the gut." I must concur. Tena Green's psychological thriller is as demented as they come. Don't get me wrong, Green is a fantastic writer and she spins a tight narrative. It's just that the story has such a high degree of asperity that I often had to put the book down on purpose, simply to allow myself processing time. Caveat to the reader: A Woman's Touch is not for the faint of heart. It is not a pretty story. It's intense and scary as hell. From what I can tell, that was the author's intent. I am certain that Tena Green wanted to make the reader more than a bit uncomfortable. Although this is a work of fiction, it's also social commentary.
A Woman's Touch is about the life-long consequences of emotional, physical and sexual abuse. It is about the creation of real, human monsters--monsters that may be walking among us without us ever picking up on them.
Richard Krevitz grew up with a monster. Richard is a man carrying lots of baggage. His scars are deep and painful. Nevertheless, he's determined to make a clean break from his abuse-filled childhood. Richard vows to never pass on the sins perpetrated upon him and to establish a normal life.
What Richard doesn't understand is that when it comes to relationships, like attracts like and hidden pain attracts hidden pain. It is already too late when Richard realizes that he has fallen in love with and married a psychopath. Richard's wife, Sheryl is the product of skin-crawling, domestic abuse. She's a monster.
Richard soon discovers the terrible truth about Sheryl and the rest of the story is about Richard's struggle to escape from the wrath of his twisted, evil wife. To make matters worse, Richard and Sheryl have a child, so the driving issue becomes one of whether Richard will allow this evil to again be passed on.
When Richard decides to save his little girl all hell breaks loose and he is forced to take extreme measures in order to liberate them from Sheryl's tyranny. The question that remains is whether the authorities that become embroiled in this case can bring themselves to believe that a woman could be the monster.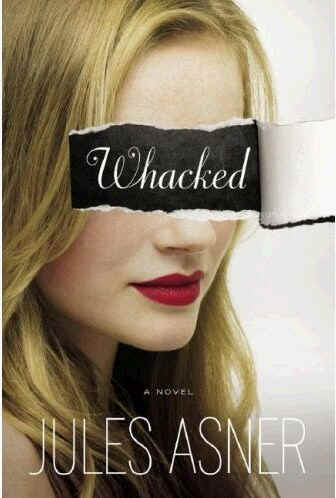 Whacked by Jules Asner

With a margarita by my side and the warm breezes of North Myrtle Beach sifting the first couple pages, I kicked up my feet and set out to devour Jules Asner's Whacked in a single sitting. I fully expected Whacked to unfold as easily as the umbrella that shades my favorite reading spot.
However, pinning Jules' main character down was not an easy task. On the contrary, Dani Hale still somewhat eludes me, and I'm okay with that. It makes me more comfortable in my own skin. Though I have never walked in Dani's shoes, I was compelled by Asner's unexpectedly humorous, sarcastic and borderline devilish writing style to wrestle with Dani's choices, dilemmas and demons. I will admit to getting wrapped up in Dani's twisted internal dialog, while wondering what parts were true to life—true to Asner's personal experiences, for instance.
Did Whacked turn out to be a single-sitting read? Not even close. Why? Because it was way too interesting not to put it aside and Google the names and situations Asner uses. Seriously.
Whacked is perched somewhere between reality and fantasy, in the sense that the reader is not only exposed to the peculiarities of Hollywood fame and fortune, but is brought along for the ride inside Dani's constantly curious and vengeful mind. Saying that Dani is slightly demented would be an oversimplification. Rather, I found myself caught up in the sort of bizarre morality play that could only be staged in Hollywood. After all, Dani is not a star. She is screenwriter on the periphery of stardom. Dani looks in from just outside and the reader gets an opportunity to take a peek with her. It was fun to go along with Dani as she spied on, poked fun at, and exposed the sort of weirdness found from Rodeo Drive to Studio City.
Needless to say, I ended up rooting for Dani. In fact, when her duplicitous boyfriend betrayed her, my mind went into revenge mode too. I am somewhat ashamed to say that I found myself cheering on Dani even in points where it was clear that her actions were wrong.
Anxiously awaiting a sequel. More Dani Hale! More Dani Hale!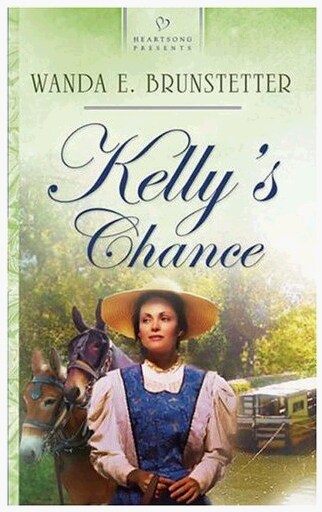 Kelly's Chance by Wanda E. Brunstetter

Kelly works a barge on the Lehigh Canal in Pennsylvania, but has a real passion for art. Of course, she never imagines that her simple charcoal drawings would ever be noticed. That is, until the owner of a general store owner in Easton takes notice of her.
Michael Cooper's attraction to Kelly is not at first reciprocated, but he become a key figure in helping Kelly realize her dreams.
I've read Wanda Brunstetter before and have always enjoyed her work. However, Kelly's Chance is a refreshing change of pace for her...and me. Usually Brunstetter's books are set in Pennsylvania's Amish country. This book is set in Northampton County, Pennsylvania and emphasizes a more historical approach to the Lehigh Valley. All in all, very good.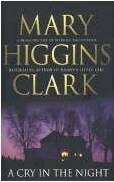 A Cry in the Night by Mary Higgins Clark

Jenny MacPartland is a divorced women who is left alone with her two young children. Jenny's ex-husband is a brutish, deadbeat dad as well as a financial drain on the family. Nevertheless Jenny works extra hours at a NYC art gallery to make ends meet. Then one day while pondering the astonishing similarities between herself and a woman in a painting, Jenny meets the man of her dreams--a dreamy artist
After 2 weeks of dating, Erich proposes marriage. Stunned and swept off her feet, Jenny say yes.
The happy couple moves into a massive Minnesota farm, next to a mansion. Not long after they've settled into their new life, Erich starts to change. Much of his odd behavior seems to have something to do with his growing obsession with the similarities between Jenny and his mother, who had died twenty-five years prior. Erich insists Jenny dress like his long-dead mother; wear her aqua colored gown to bed; use the same pine scented soap etc. Fortunately, as time goes on Jenny doesn't have to deal with her new husband because Erich spends the majority of his time at his art studio, a hidden bungalow in the forest. Of course, that makes for a rather gray existence.
Jenny's lonliness is compounded by Erich's controlling nature. She is forbidden to take the car or to talk to other people. Even Jenny's own children seem to turn against her, as if hypnotized by Erich's delusions.
A series of bizarre twists and turns will keep you guessing and keep you on the edge of your seat wondering what could possible come next. Will she escape the strange entrapment?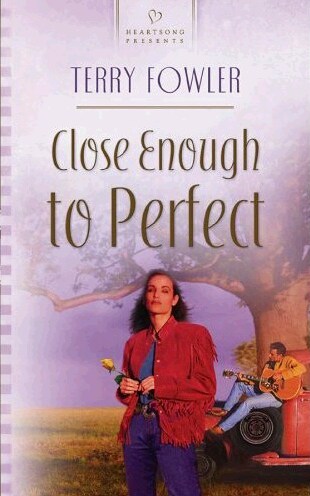 Close Enough to Perfect by Terry Fowler

Close Enought to Perfect can be summed up as follows: damsel in distress meets knight with a shining guitar.
Genny Smith is a 37 year old mother-to-be when her husband unexpectedly passes away. Devastated by the loss, Genny is in a physically and emotionally fragile state. Six months into her pregnancy, one day Genny is listening to her favorite radio station when she phoned in on a lark and won VIP concert tickets.
At the concert Genny's ticket allows her to go backstage afterwards where she blacks out after meeting the talented lead singer of the Cowboy Jamboree, Stephen Camden.
When Genny comes around, she discovers that Stephen is a real gentleman. He had taken her back to the tour bus where he assisted in the delivery of her premature child.
After her release from the hospital Stephen takes a keen interest in Genny, looking after her and insisting that she live in his guest house while he is on the road.
I like the fact that Genny isn't a moocher, but wants to earn her own way, despite Genny's sister's insistence that Genny take advantage of Stephen. Genny's got character. So the singer assigns Genny the duty of answering his fan mail.
At this point Close Enough to Perfect becomes a full-fledged love story that captured my heart.
Jesus, I'm Coming by Debi Irene Wahl

Jesus I'm Coming

was very touching. There was much in it that I could relate to. I finished Wahl's book in no time and it kept my attention throughout. It is an easy read about the author's true to life experiences.

Central to the book is the motorcycle accident and rehabilitation that she went through. However, the story is told through the warm prism of her faith and family, with her childhood recollections seasoning the narrative. These memories really added texture to the book and made me feel as if I were privy to the relationships that touched her deeply enough to pull her through some rather dark moments.

This is definitely a book written from a Christian woman's perspective and for a Christian women's audience, so I'm not sure that it is appropriate for the guys or those for whom faith is not important.

The publisher informed me that this was Ms. Wahl is an actor and musician, and has created original works in that vein. I was also told that Jesus, I'm Coming is her inaugural work. For her first effort, she is to be commended. I certainly hope that she will persist in her newly found talent.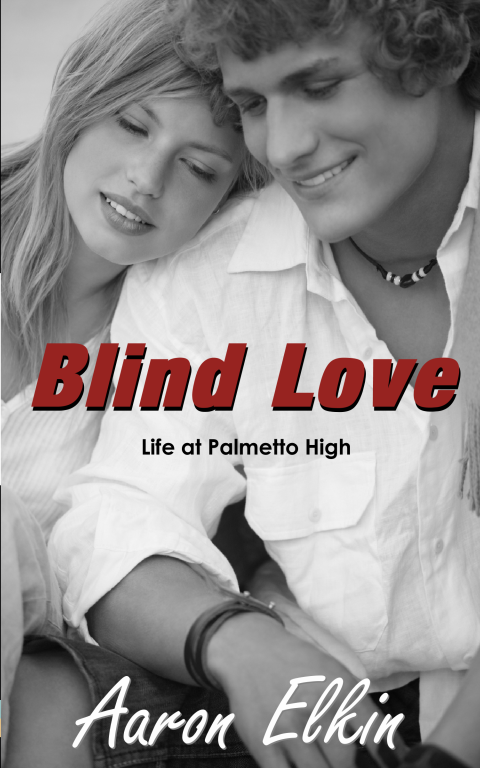 Blind Love by Aaron Elkin

Young Love is Blind Love
Aaron Elkin's BLIND LOVE (Beachfront Press, 2009) is about the real choices that teenagers make today. The first in the STORIES FROM PALMETTO HIGH series, BLIND LOVE resonates as a true-to-life, honest handling of the issues that reign supreme in the hearts and minds of High School students.
Elkin is a retired teacher. Consequently, BLIND LOVE brims with anecdotes collected over the years. From page one, it is obvious that a teacher who listened to and cared about his students wrote this story.
BLIND LOVE has many strong points. Strongest, in my opinion, is that the story manages to be a sermon-less morality play. Mr. Elkin seems well aware that teens need to read about making good choices without prejudgment. BLIND LOVE is what you might expect; it is a love story.
As a love story, BLIND LOVE will capture and keep the attention of 14 to 19 year-olds because it is told through the eyes of a young man who struggles with how to fit in. The main character, Dave, is an imperfect person trying to remain true to himself and his values.
Fate opens a series of doors for Dave to prove his worth and to discover the true meaning of love.
When Dave comes upon a near fatal accident, involving a girl that he had always considered "out of his league," he has the opportunity to become Stephanie's knight in shining armor. However, this opportunity is not as simple and straightforward as it initially seems. There are unintentional consequences to Dave's actions that he could never have anticipated. For example, others misconstrue Dave's being in the right place at the right time as opportunism and perhaps even criminality!
Another door opened is the one to the popular crowd. Upon Dave's admission to the upper echelon of High School cliques, his life begins to go into a tailspin. The simple, humble and moral plan that Dave had drawn up for his life is challenged to the core by the pitfalls of his newfound popularity.
Though BLIND LOVE is written from Dave's perspective, I believe that girls will generally enjoy reading this story more than guys will. Girls will be drawn in by the surprising complexity of Dave's mind. Most stories of teenage love don't provide girls with the depth of insight into the male mind that BLIND LOVE does. For this reason alone, I believe that this book could be quite popular, even if the writing style is a bit simplistic for my taste.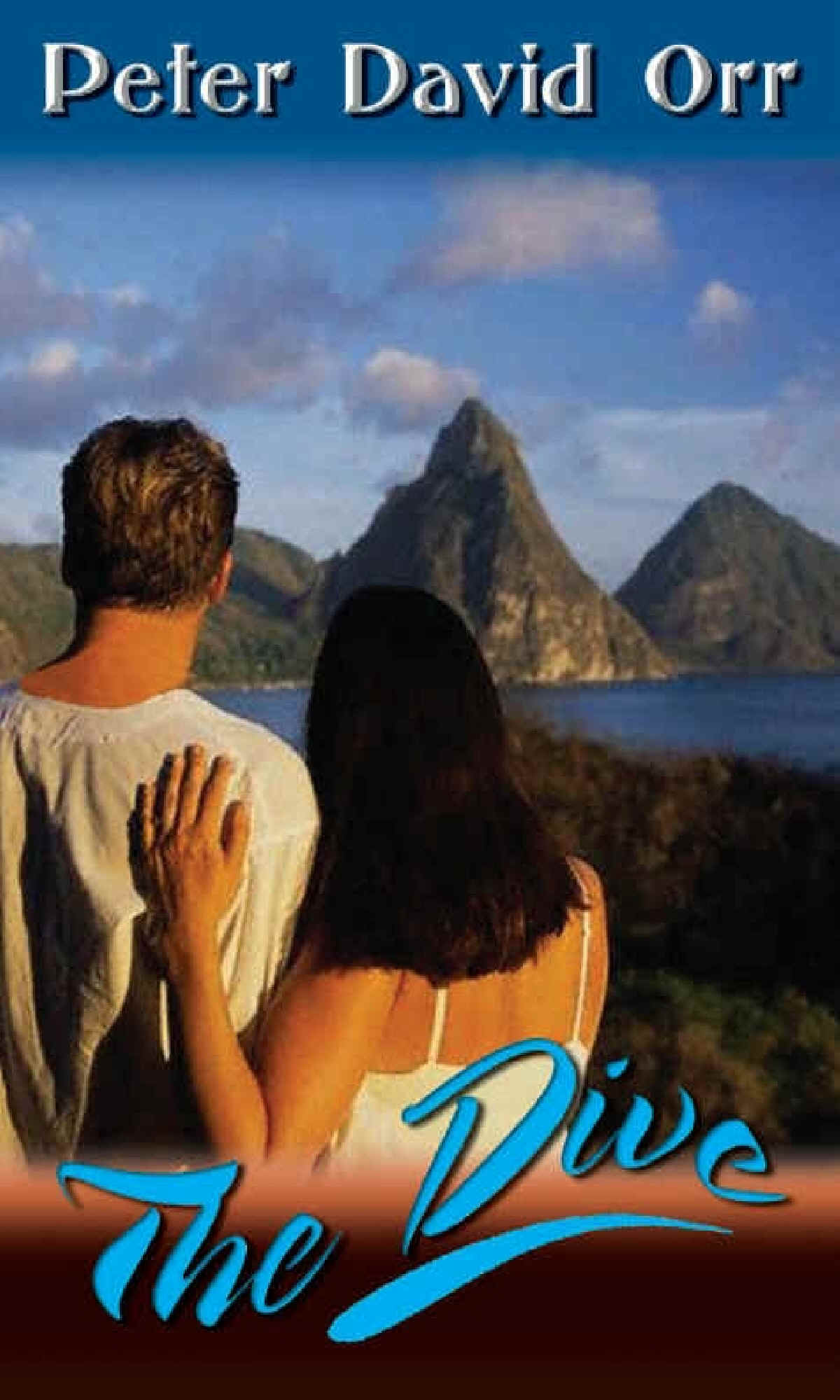 The Dive by Peter David Orr

"A man desperately seeking a do-over life, a woman willing to risk it all to save him from himself--The Dive is a romance-laced, intrigue-driven tale." That's how the publisher put it...and that's how I'd put it too.
THE DIVE features two flawed, yet redeemable characters. Michael and Maria took me on a journey, a tightrope of events that kept me guessing. A strong narrative storyline sustained elements of intrigue and high tension, creating a blend of adventure-intrigue and romantic suspense.
THE DIVE is intense from the very first chapter. It was difficult to even like the main character, Michael Charon. Yet, somehow I got roped in to the question of whether or not he had any reedeming characteristics. Once inside his mind it was a little scary and I was forced to come to grips with just how real to life his thought life was.
The internal tension sets this book off from anything else I've read before that fits into the Romance category. In my opinion THE DIVE just barely qualifies as a Romance. It sure isn't a Harlequin, with the cookie cutter characters and the predictable plot. Beware, no simple stuff here.
THE DIVE is driven by questions of identity woven into an equally complex world. I found this book refreshingly realistic.