ABOUT S.C.O.T.
Scotland Christian Outreach Teams involves citizens of two nations only: Scotland, UK and the USA. S.C.O.T. is a non-profit missionary sending organization (501.c.3), incorporated, and recognized by the IRS so donors may have gifts tax deductible. Most of our short-term missionaries raise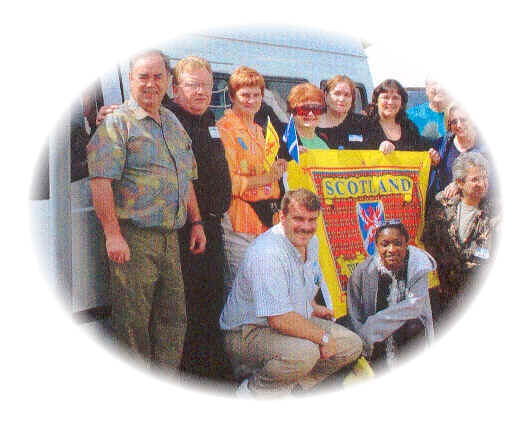 their own funds and prayer support rather than use vacation funds. Fund raising blesses the missionary as well as the recruited donors.
Instruction and preparation for all missionaries will be done by emails and internet links to our extensive downloadable and printable directives designed just for our own SCOT, Ltd. short-term missionaries and their leaders and team-mates. We develop teams from individuals or groups. We link our mates with their mates, becoming acquaintances long before departures.
Scotland Christian Outreach Teams, Ltd.
143 Dogwood Drive
Bernville, PA 19506
Phone: 1-610-488-9305